King Charles III to host world leaders as UK readies for queen's funeral
September 18, 2022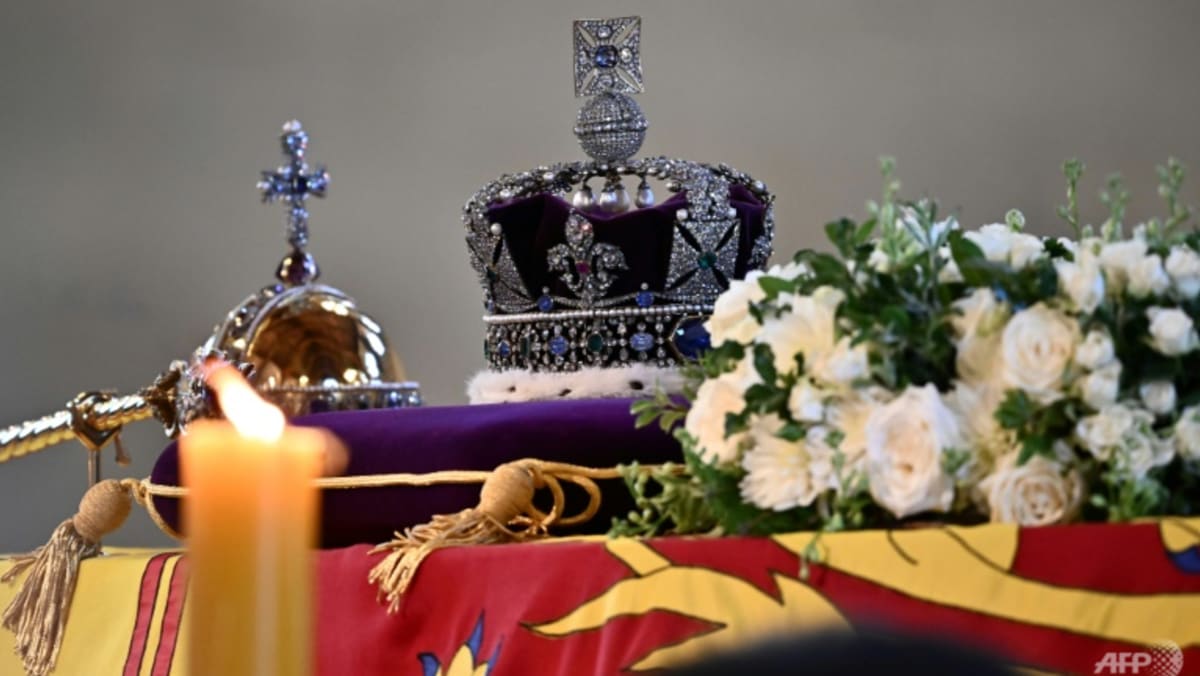 Queen Elizabeth's state funeral, the first in Britain since the death of her first prime minister Winston Churchill in 1965, will take place Monday at Westminster Abbey in London at 11am local time.
While the leaders of the European Union, France, Japan and many other countries will attend, those of Russia, Afghanistan, Myanmar, Syria and North Korea were not invited.
Charles – at 73 the oldest monarch ever to ascend to the throne – will host the dozens of visiting dignitaries including Biden at a reception at Buckingham Palace on Sunday evening.
Leaders including Jacinda Ardern of New Zealand, Australia's pro-republic Anthony Albanese, and Canada's Justin Trudeau – prime ministers from countries where Queen Elizabeth was head of state – have paid their respects at Westminster Hall.
"In this time of great grief, we are thankful to be here paying our respects to The Queen for her services to duty, faith, family and the Commonwealth," Albanese said on Twitter.
Trudeau said Queen Elizabeth "served for her entire life, and bore the weight of her duties with impeccable grace", after signing the book of condolence.
Biden was expected to visit on Sunday to bid farewell to the monarch he said had "defined an era".
The influx of dignitaries – along with that of hundreds of thousands of mourners from across Britain and around the world – poses an extraordinary challenge for Britain's police.
More than 2,000 officers have been drafted from across the country to help Scotland Yard.
After the funeral, the queen's coffin will be transferred by royal hearse to Windsor Castle, west of London, for a committal service.
That will be followed by a family-only burial in which the queen will be laid to rest alongside her late husband Prince Philip, her parents and her sister.
"GOOD SPOT"
Britain will hold a minute's silence at 8pm local time on Sunday to reflect on the "life and legacy" of the queen ahead of her funeral.
But some mourners have already begun gathering along the route in central London to make sure they have a front-row spot for her funeral procession.
The culmination of decades of meticulous planning, it will see 142 sailors pulling the gun-carriage bearing the queen's lead-lined coffin.
"We wanted to have a good spot to see the procession," said Bill Parry, 59, a Royal Navy veteran as he waited in camping chairs with two other former servicemen.
"It's not much to ask to sleep outside considering everything the queen did for us: 70 years of duty."
The funeral will bring to an end 11 days of national mourning across the United Kingdom that has seen the personal sorrow of the royal family play out in the glare of intense international attention.
Camilla, the new queen consort, was the latest royal to pay tribute as she remembered her mother-in-law's smile and "wonderful blue eyes".
"She's been part of our lives for ever. I'm 75 now and I can't remember anyone except The Queen being there," Camilla said in televised comments.
"It must have been so difficult for her being a solitary woman" in a world dominated by men.
"There weren't women prime ministers or presidents. She was the only one so I think she carved her own role."