Front line farming: Bombs disrupt critical Ukraine industry
September 21, 2022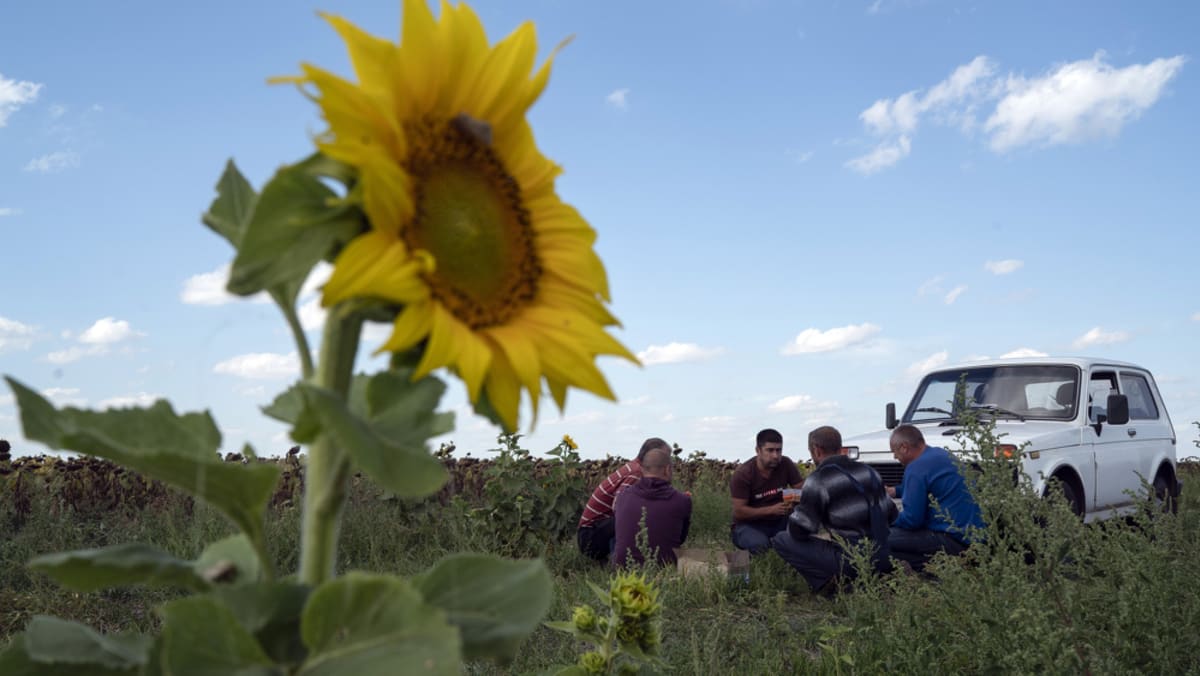 Agriculture is a critical part of Ukraine's economy, accounting for about 20 per cent of gross national product and 40 per cent of export revenue before the war, according to the UN Food and Agriculture Organisation (FAO). The country is often described as the breadbasket of Europe and millions rely on its affordable supplies of grain and sunflower oil in Africa, the Middle East and parts of Asia where many already face hunger.
But Russia's invasion in late February has dealt a heavy blow, damaging farmland, crops, livestock, machinery and storage facilities, as well as severely hampering transport and exports.
The FAO estimated in July that preliminary damage to the industry ranges from US$4.3 billion to US$6.4 billion – 15 per cent to 22 per cent of the total value of Ukraine's pre-war agriculture sector, estimated at US$29 billion.
The Veres farm is a stark example. Its 5,700 hectares of land would usually grow wheat, barley, corn and sunflowers, and it had 1,500 cattle.
But its location made it particularly vulnerable in what has been largely an artillery war. It lies in an almost direct line between the strategic city of Izium, seized by Russian forces in early April and retaken by Ukraine in September, and Kramatorsk, the largest city in the eastern Donetsk region still in Ukrainian hands.
The farm complex has been hit 15 to 20 times, Lubinets says, and he's lost count of how many times the fields have been struck. The grain storage has been shelled, the electricity generation facility was destroyed, and multiple rockets rained down on the cattle barn – empty since the livestock was sold off as the war started. Of a prewar workforce of 100 employees, most were evacuated and only about 20 remain.
Workers managed to plant wheat, but they didn't have time to harvest it. The crops burned down during a bombing on Jul 2.
Lubinets was devastated. As an agronomist, he had been looking forward to examining the results of five new types of wheat they had planted, part of annual research on crop performance.
"All this research work was destroyed," he said. "You see, how can I feel? How can a person feel if you wanted to do something, but somebody came and ruined it?"