Collectors clamour for rare Queen Elizabeth coins and notes
September 21, 2022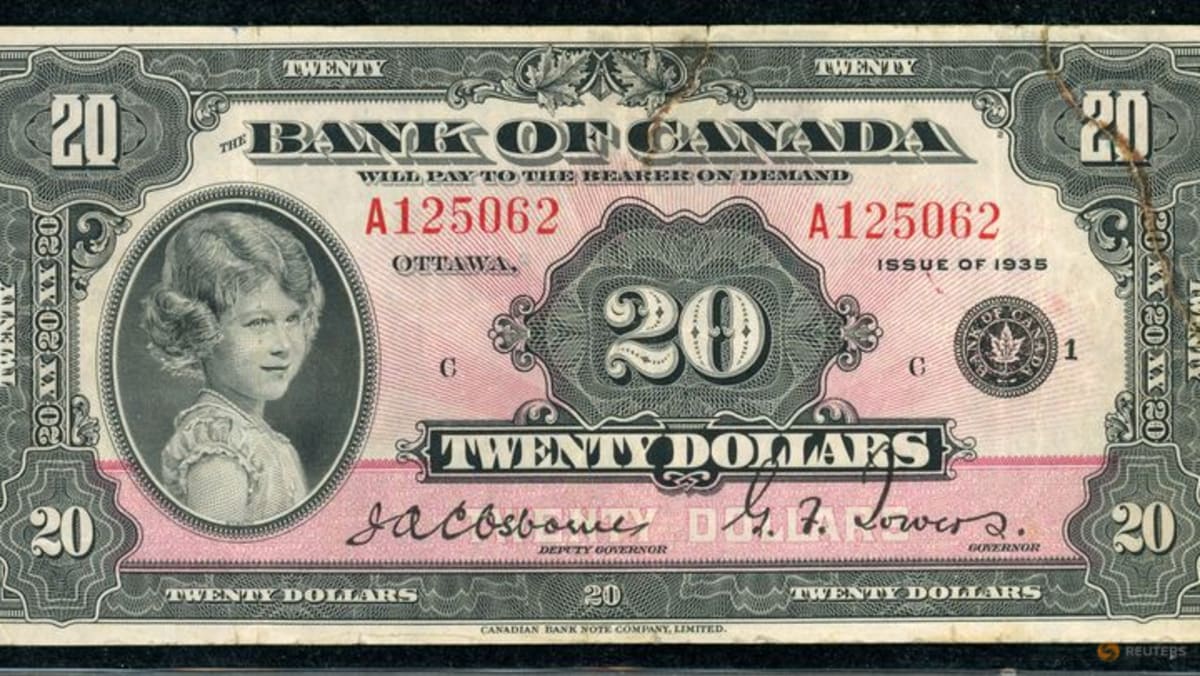 At Alliance Coin & Banknote in Almonte, Ontario, owner Sean Isaacs is preparing for an auction this month featuring some "significant" royal-themed items, including the 1935 Canadian US$20 bill featuring then-Princess Elizabeth at the age of eight.
"It's one of the top 10 most desirable notes of the 20th century anyways, so I'll be interested to see if there's an above and beyond fervour around those notes," he said.
The bills Isaacs plans to auction range in estimated value from about C$300 (US$226) to "a couple thousand" dollars each, based on their condition. A rare French version of the note without faults could fetch C$18,000 to C$22,000, he said.
Advance activity is strong, with the auction night expected to be the best gauge of interest, he said. In a separate online auction, a 1935 US$20 bill featuring Elizabeth was being bid at C$2,100 with 10 days to go.
LONG WAIT
Looking ahead, Isaacs expects a rush of interest in any commemorative coins issued to celebrate the queen's reign. He is also eager to see the first coins featuring Charles as king.
"That will be another momentous day in collecting," said Isaacs.
But it could be some time before coins and bills displaying King Charles find their way into people's pocketbooks, particularly outside Britain.