Sunak defends taking money from deprived urban areas as he faces latest hustings with Liz Truss – UK politics live
August 5, 2022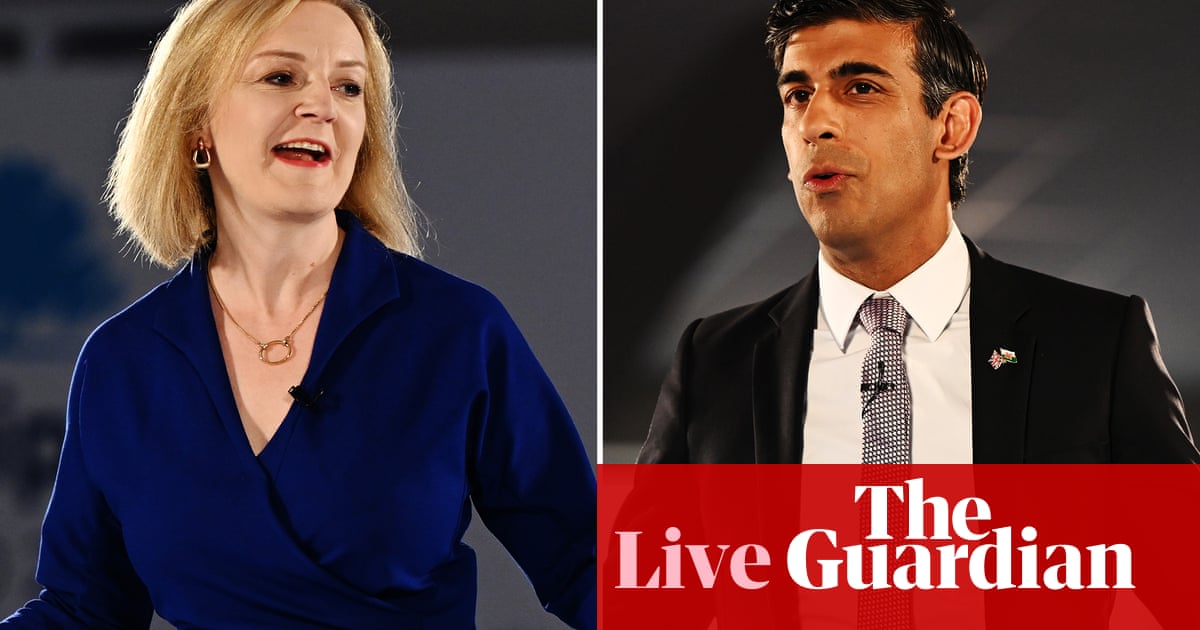 Rishi Sunak has defended his comments after a video, shared with The New Statesman magazine, shows him telling grassroots Tories in Kent that he had been working to divert funding from "deprived urban areas" towards prosperous towns.
The former chancellor said today that it is not solely "big urban areas that require that extra investment". He told Sky News: "It's right that those funding formulas are accurate, that they actually look at the need in different areas, measure that properly and reflect how things have changed from the past.
"And I think that's an entirely sensible thing to be doing, because it's not just big urban areas that require that extra investment.
"It's also people in rural communities, it's also people in towns and that's what we've done, both as a Government in the past, what I want to do as prime minister in the future.
"Level up across the country so that no matter where people live, they feel incredible opportunities and pride in the place that they call home."
The interruption prompts Truss to give her view on what she says are "the militant people who try and disrupt our country and try and disrupt our democratic processes and our essential services".
"I would legislate immediately to make sure that we stand up to Extinction Rebellion… and I will never, ever, ever allow our democracy to be disrupted by militant activists."
Liz Truss is first on stage and is interrupted by a heckler holding a placard, who is booed by the audience and escorted out the venue by security staff.
Nusrat Ghani has announced she is supporting Liz Truss at the hustings.
The MP for Wealden praises Truss's "bold and conservative" plan, insisting she will "defend the unity of our nation and protect the peace in Northern Ireland".
Because of her role within the 1922 Committee, Ghani could not back a candidate until this stage of the contest.
Tory MPs Jacob Young and Jake Berry clash on Twitter over that Sunak video. Expect this to be one of the key issues raised in the hustings.
The latest Conservative Party leadership hustings is taking place at 7pm in Eastbourne, you can follow all the action here.

Liz Truss has been accused by Labour of being "deeply irresponsible" for threatening to tinker with the Bank of England's mandate on the brink of a recession.

The shadow chancellor, Rachel Reeves, attacked the Tory leadership frontrunner after Truss and her allies repeatedly questioned the performance of the Bank's governor, Andrew Bailey, and said she would review the institution's remit.

"This is deeply irresponsible from a Conservative leadership candidate. It creates huge uncertainty that will hold back vital investment in our economy," Reeves said.